December 13, 2017
Custom Interior Wall Art and Decor from Your Travel Photos
Originally published at homewithkeki.com
Last week I did it, I got the iphone X. Did I really need it? hmmm, honestly, in my line of work, I believe I do. When I am at a client home, on-site, or working on blog posts, high quality photos are crucial. Also, I know I am not alone when I go into my phone's photo album and see a couple thousand pictures. I even know some friends who have around 10,000 photos. AAHHH, my O.C.D will not allow me to reach that number, but I do take, on average, 20-30 photos a day. I have been great about downloading them to my computer but then what? What about those most memorable images? What are my options to print photos from a smartphone and create art? Okay, I know how to print photos from my phone. But, what about photos from your honeymoon, or a family vacation, or portraits of your kids? What other options are there?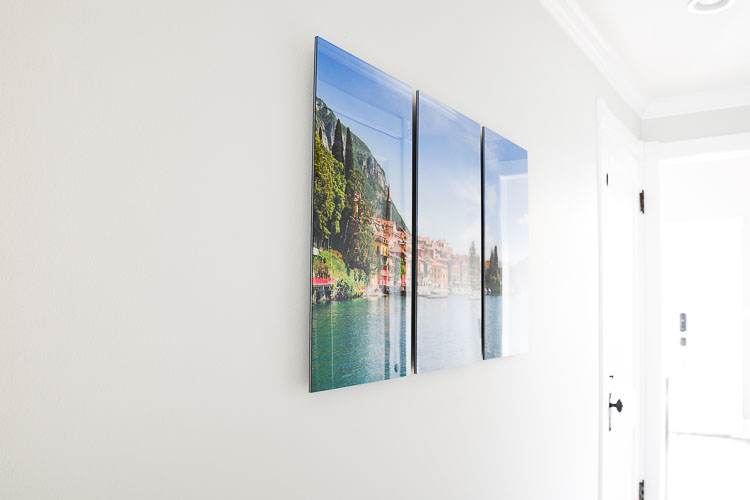 Print Photos From Your Smartphone with Artmill
I have been working with one of my clients, on and off, for about 1.5 years. They are amazing and I just adore them. We are coming to the finishing touches and completion of one of the main living spaces. I was really happy to meet one of my design idols a few months ago and she mentioned that she has been working with a couple of clients for 2-3 years before each space feels complete. PHEW, cause some clients you just want to stay with forever. Well, 1.5 years ago I envisioned their first floor hallway to be a simple gallery wall. I had family photos going up the stairs, second floor hallway, and in the family room. So I knew that this long "corridor" could have other photos of meaning. For instance, a few pics of their honeymoon.
Well, a year later we still couldn't find the best way to showcase a place that represents the beginning of their family life, their honeymoon spot, Lake Como. Then, last month I discovered Artmill. They are basically taking your image and creating a sleek, modern, acrylic floatmount. I need to add that last month at High Point Market, acrylic floatmount art and photography was trending, and to be able to find a local option for my clients was a blessing. But, what made this space even more amazing was the craftsmanship and the attention to detail I discovered while taking a tour of their shop. You gotta check out my instagram stories and all the behind the scenes, their space and process it simply, beautiful.
Here is my clients wall before. See, isn't it the perfect wall for a gallery space?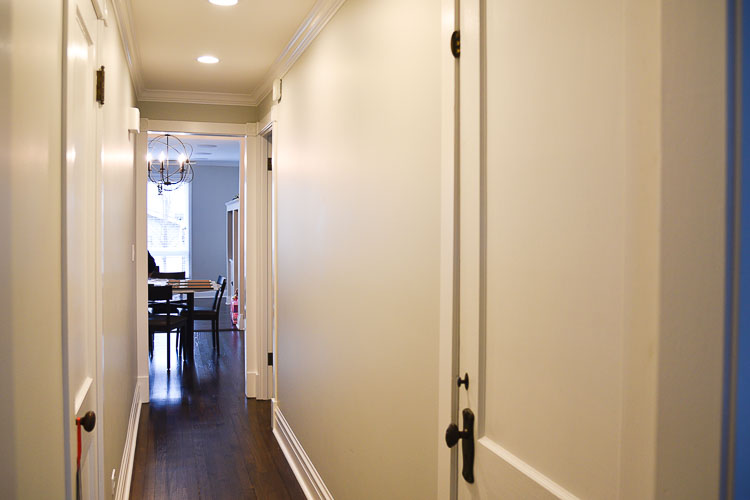 First, choose a print
We selected a spot from their honeymoon. Gave Artmill the total measurements we wanted. They handled the rest. Within a couple of weeks our prints were ready.
They created a gallery acrylic facemount to enhance the image and colors. Apparently, the favorite amongst artist because the colors appear more vibrant and sharper than a traditional frame.
Second, Install
Artmill attached the mounting cleat system for you and all the hardware you will need. My client and I had never worked with this type of system before, so I was a little nervous. Thankfully, my client is basically the modern-day Bob Vila, and any snafu's we encountered he had a quick and easy solution.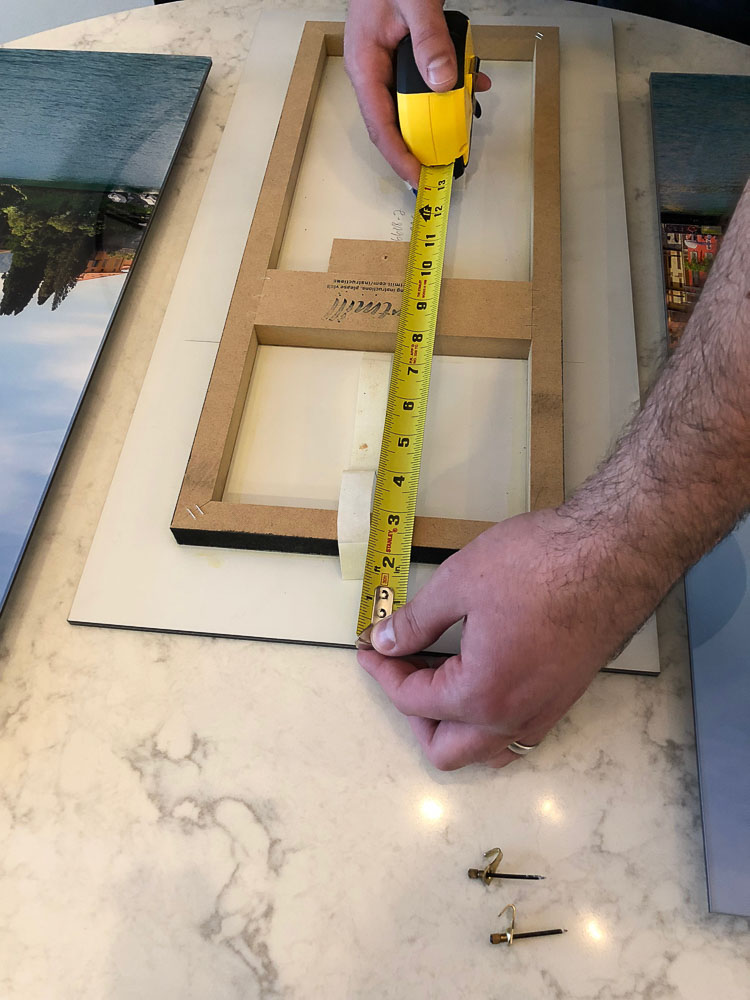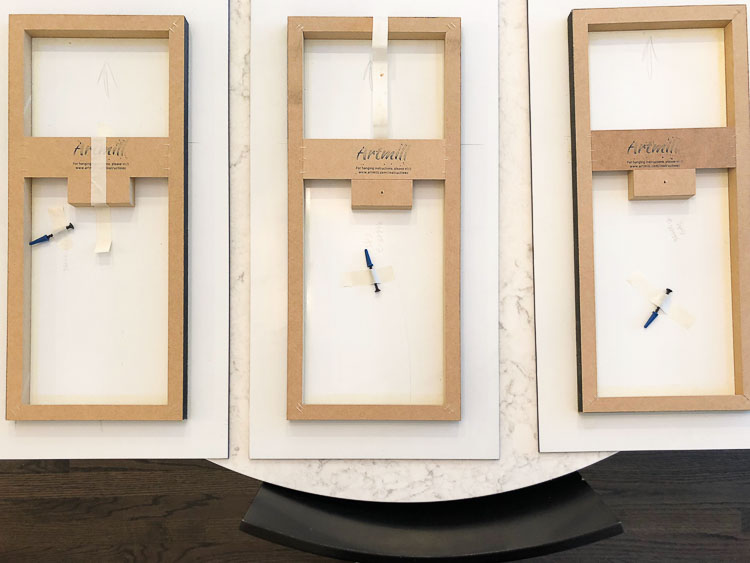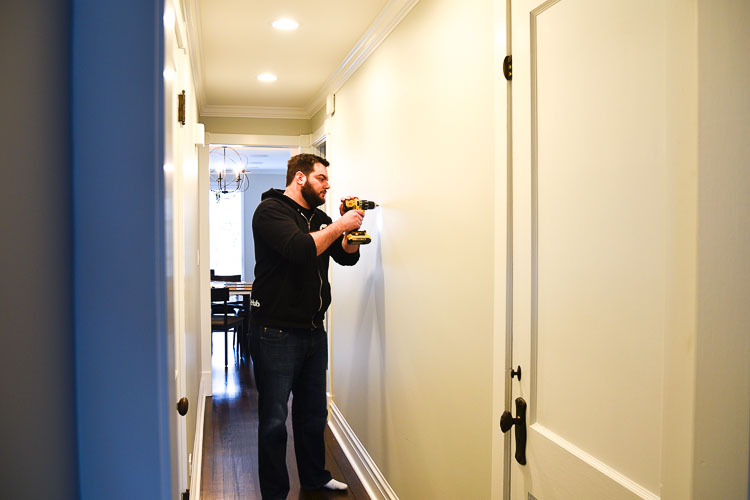 Three, Cleat Backings Installed
As you can see from above, some intense high school fractions/math measurements were implemented and spacing was determined. Then the cleat backings were installed. We were working with a triptych so we started with the center and worked our way outwards.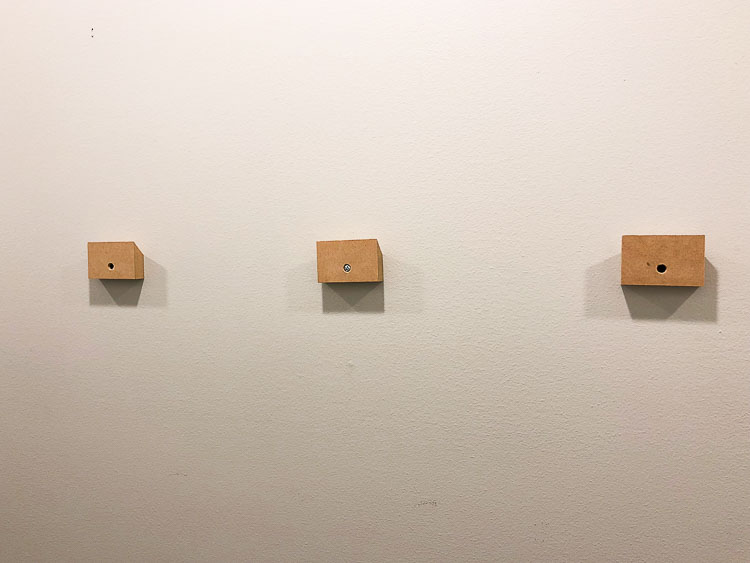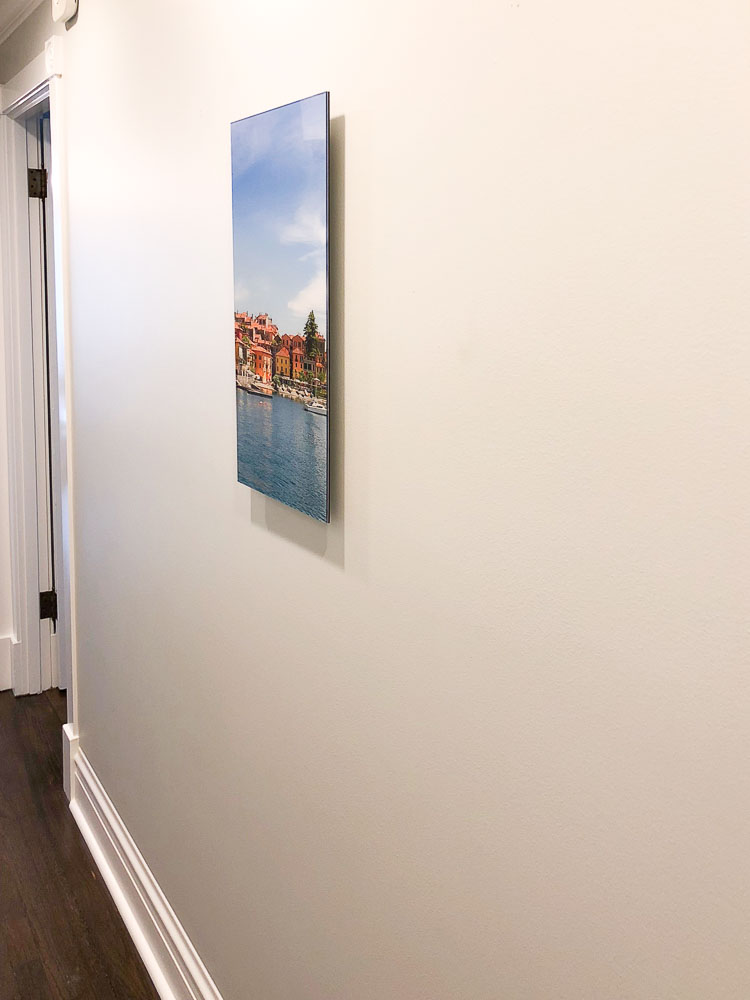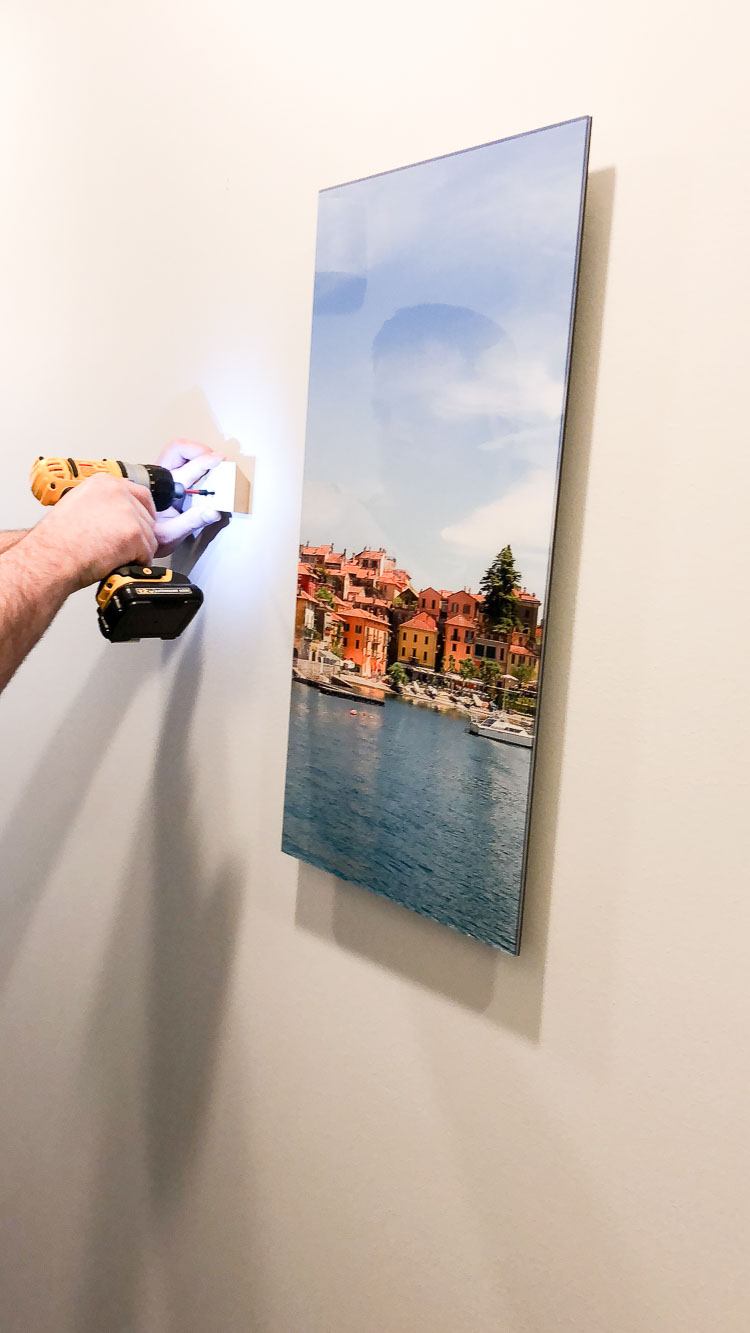 Lastly, install and reveal
This is truly a conversational piece, a gallery wall art piece, or a special moment in time from my client's life before children. The serenity and calm of it all, all encompassed behind the help of Artmill.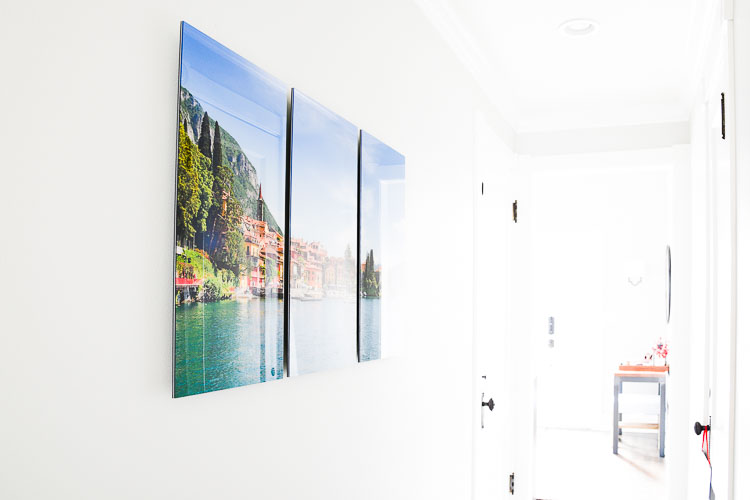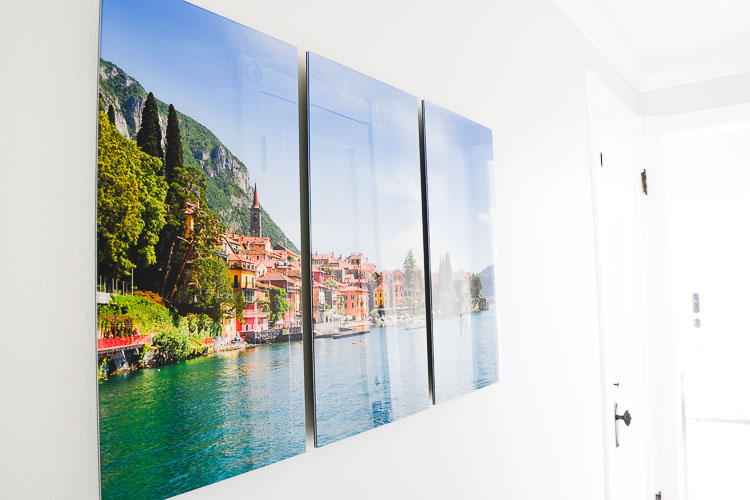 Do you have any photos you want to have framed in a quick, easy, unique way?